Originally created for exhibitions with 2x2 Collective, these self-portraits were used in various ways, some interactive.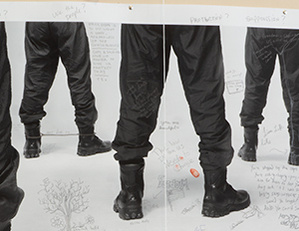 These self-portraits were also created for a 2x2 Collective exhibition. Visitors to the gallery were invited to add their fingerprints to the Platinum/Palladium prints. The images, reprinted as pigment inkjet, were subsequently used as the lower half of the write-on exhibition Pencils Provided.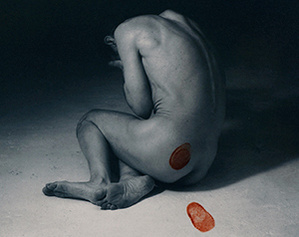 Performance self portraits.